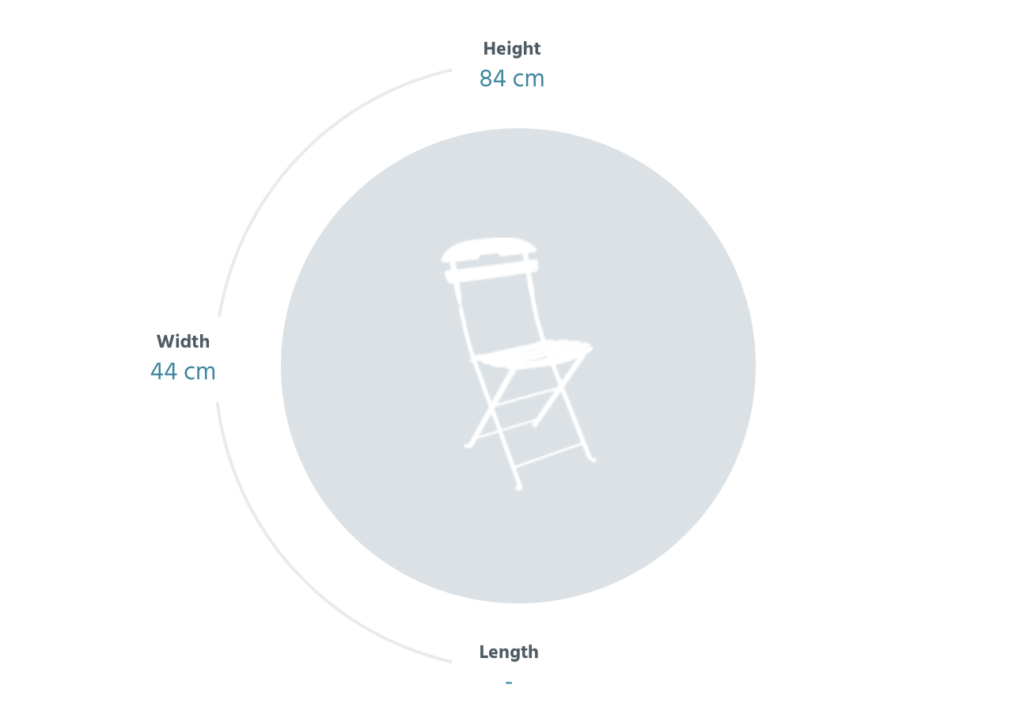 Well now you can with La Môme: Bistro's worthy ancestor revisited by young designer Olivier Gence from the Ecole Nationale Supérieure des Arts Appliqués et des Métiers d'Arts, who won a Fermob competition to design a little sister for Bistro in keeping with the spirit of the original piece. It'll make the perfect addition to your balcony, patio, terrace or indoor space!
La Môme boasts the same popular appeal as its elder sister. But this metal folding chair packs an extra feature: handles integrated into the seat and backrest that make it incredibly easy to fold, unfold and move around. What a bright idea! And that's not all, because storing it away is child's play. Once folded away and standing upright, it takes up barely any floor space – and it's just as easy to take out again when unannounced guests arrive. What's more, the curved slats and generously proportioned seat make La Môme the height of comfort.
Because La Môme is made in Fermob's workshops in Thoissey, right here in eastern France, it encapsulates the full breadth of the brand's expertise in folding metal furniture. This hard-wearing piece is built to last, with a polyester powder coating that protects it from rain and UV rays.
And while its iconic namesake may be known for always wearing black, La Môme comes in all 24 shades of the colour chart, for a joy-filled decorative touch! It's just as cheeky as Bistro, its unmistakably Parisian elder sister, bringing its inimitable popular styling to your home or garden. So what are you waiting for?