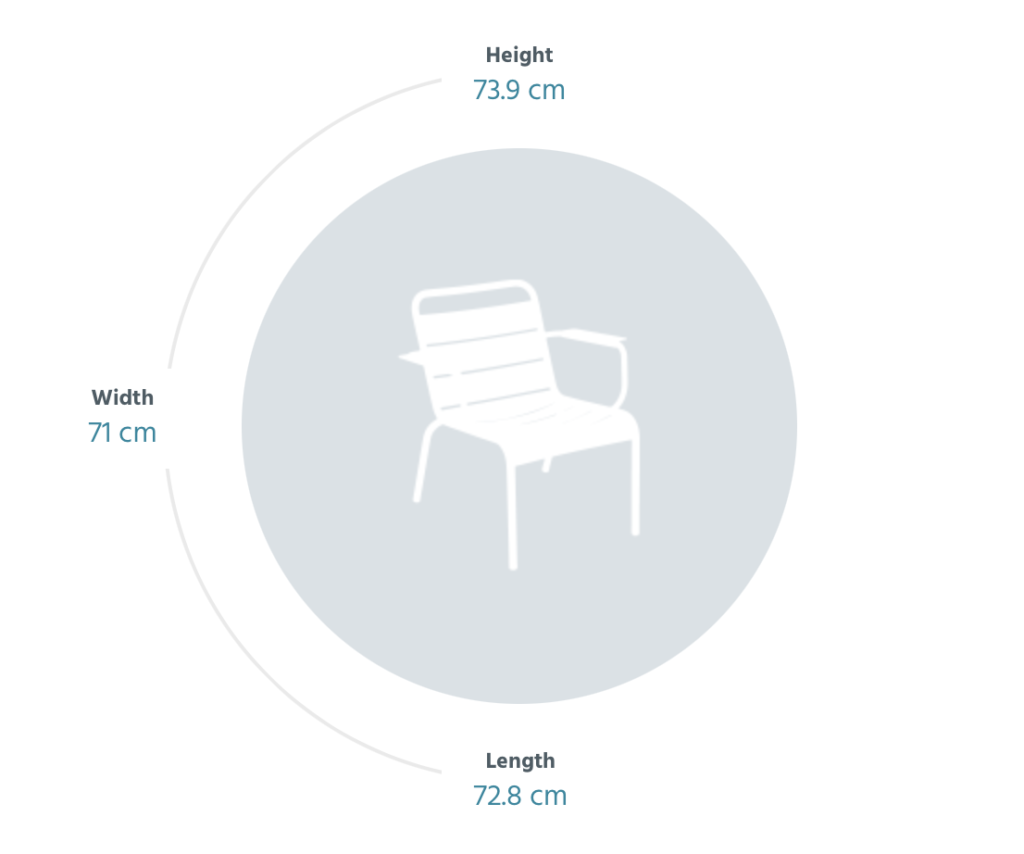 Ah… Luxembourg. An evocative, dreamy name! This iconic collection from Fermob, updated by the designer Frédéric Sofia, offers truly unique and timeless style! Treat yourself to the French art de vivre.
Create a wildly stylish outdoor space… No need to sacrifice comfort for style because this armchair with armrests has an even more sociable feel with its upright design: the backrest is perfectly positioned so you'll feel wonderfully comfortable during pre-dinner drinks or a quick meal while seated around the Luxembourg low table with wheels. Enjoy a feeling of total well-being as you sit on the armchair's curved slats, designed to echo the shape of your body.
The Luxembourg lounge, a metal garden armchair, of course, is made with a lightweight aluminium frame to withstand UV rays and all kinds of weather. This piece of furniture has been designed to last, even in sea air.
This timeless designer garden armchair is guaranteed to create a truly unique look for your outdoor space! All you need to do now is choose between the 24 shades of Fermob's colour chart and decide whether to pair the chair with the Luxembourg low table with wheels and the lounge chair from the same range for a stunning outdoor living area!